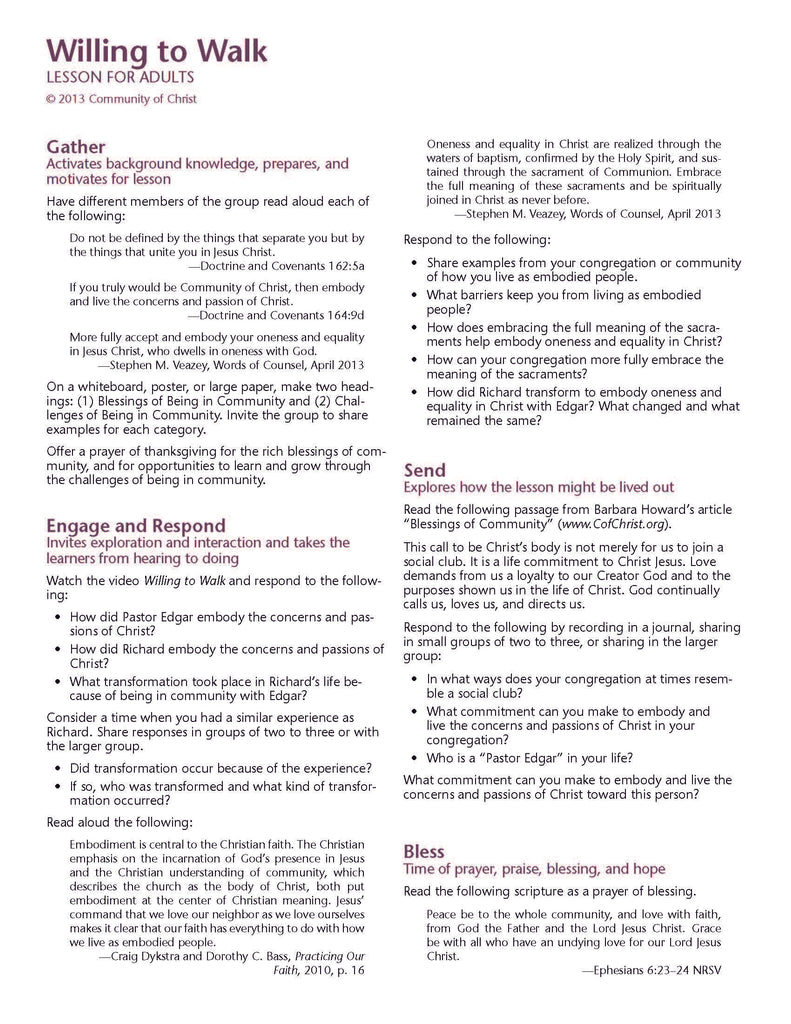 Herald Publishing House
Willing to Walk: Lesson for Adults (PDF Download)
The Willing to Walk adult lesson can be used as an extension of the Faithful Disagreement lesson series or on its own. There is also a video that can be used with these lessons.
This online resource is produced through generous contributions to Worldwide Mission Tithes. Your donation can continue to make this possible. 
Online Resources
Our online resources are produced through the generous offering of Worldwide Mission Tithes. Your contributions are an important investment in lifelong learning and will help preserve and expand ...
---
More from this collection