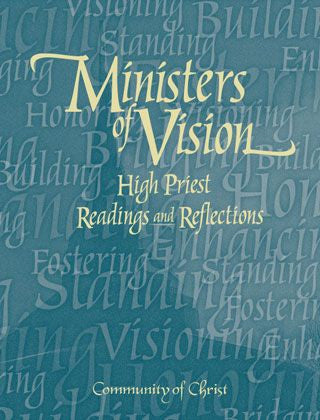 Herald Publishing House
Ministers of Vision: High Priest Readings and Reflections
Sale price
$7.95
Regular price
$9.95
High priests work to discern and act in accordance with their understandings of the will of God. This book, first introduced to High Priests attending World Conference, revisits "The Path of the Disciple" and the six goals developed by the Quorum of High Priests.
- Honoring the Past; Visioning the Future
- Bridging Cultures and People
- Enhancing Leadership Effectiveness
- Standing for Peace and Justice
- Fostering Spiritual Growth and Wholeness
- Building Support Systems
It offers personal testimonies that bear witness of the fruits of the Holy Spirit when high priests focus their ministry.
Discussion questions plus prayer and meditation suggestions are offered to stimulate the hearts and minds of all those who participate in these study sessions.
---
More from this collection