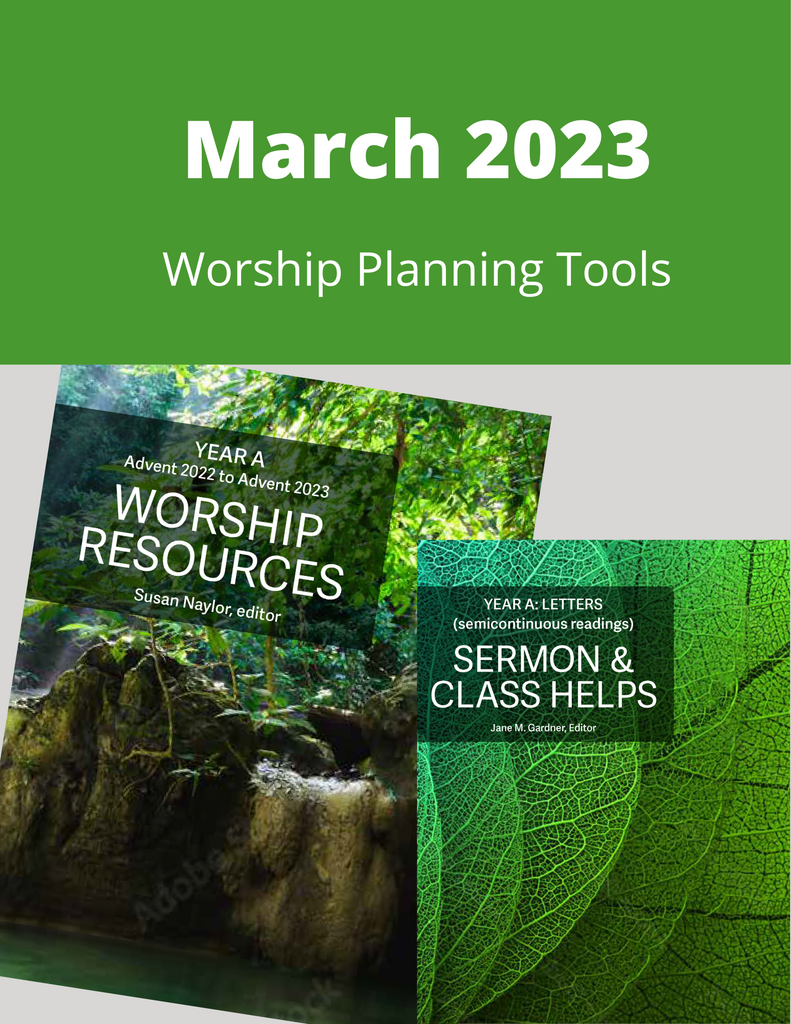 March 2023 Worship Planning (Year A)
Find everything you need for worship suggestions, sermon and class, and small group resources.  
PREVIEW 

Click here to see the entire month in PDF format. (View only) 
DONATE
Your donation makes resource development possible and brings blessing to groups and congregations around the world.
DOWNLOAD 
Click the Sunday you want to download to your computer.
The .rlf format allows use on Mac or PC. 
March Daily Prayer for Peace Outlines

ANNUAL PLANNING TOOLS
Worship Planning Helps (PDF)        
Lectionary Chart (PDF)
Sunday Daily Prayer for Peace Country List (PDF)