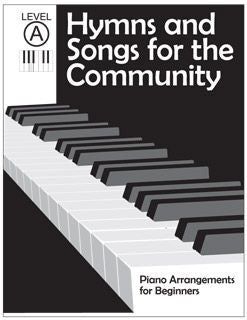 Herald Publishing House
Hymns and Songs for the Community: Piano Arrangements for Beginners - Level A
Sale price
$7.95
Regular price
$14.95
Beginner -- Level A
Melodies divided between the hands; stay in the 5-finger position.
Primer and early Level 1 in most methods
Musician church members and friends of all ages are participating in this club for pianists and organists. Through their membership in Piano Club they have received arrangements of church hymns developed for their particular level of expertise. 

Now everyone can access this remarkable collection of arrangements that have been presented over the last several years. Whether you are just learning to play the piano or organ or are looking for a variety of new arrangements these collections are what you need. They also provide an excellent opportunity to introduce young members to favorite church hymns so they can minister in worship experiences. Order your copies today.
---
More from this collection