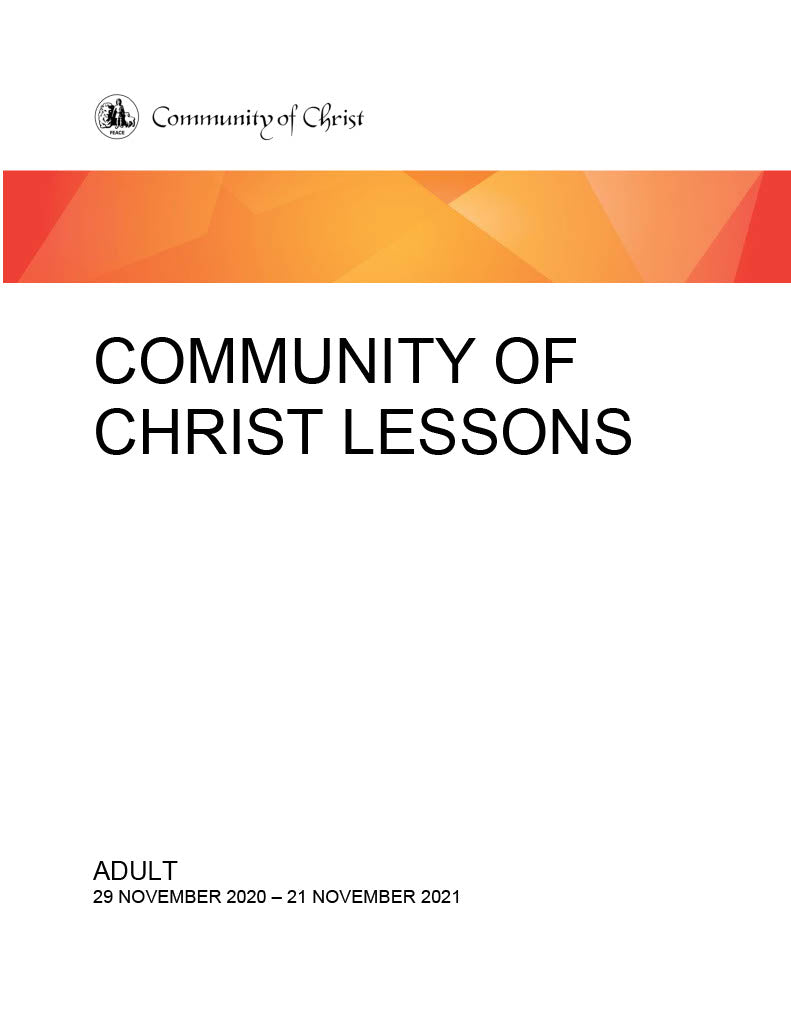 Herald Publishing House
Community of Christ Lessons Year B Adult Old Testament (PDF Download)
This resource offers weekly lessons for adults that connect the lectionary text with Community of Christ identity, mission, message, and beliefs.
Year B: 29 November 2020 - 21 November 2021. 
This online resource is produced through generous contributions to Worldwide Mission Tithes. Your donation can continue to make this possible. 
---
More from this collection