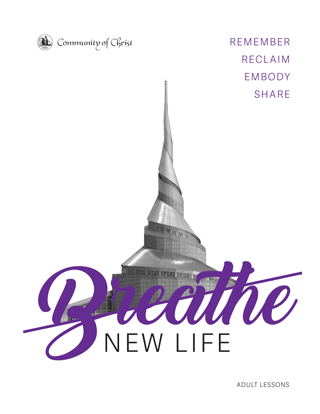 Herald Publishing House
Breathe New Life
This resource will pique your curiosity, grow your understanding of mission, and lead readers into a deeper faith. Even more, it provides insights to ministries as we celebrated the 25th anniversary of the Temple's dedication.
This clearly structured resource is crammed with lessons, anecdotes, scripture material, and spiritual-formation exercises. The authors include well-known Community of Christ voices such as Mareva Arnaud Tchong, Adam Wade, Michele McGrath, Robin K. Linkhart, and Becky L. Savage.

For children, youth, and other supporting resources click here.
---
More from this collection