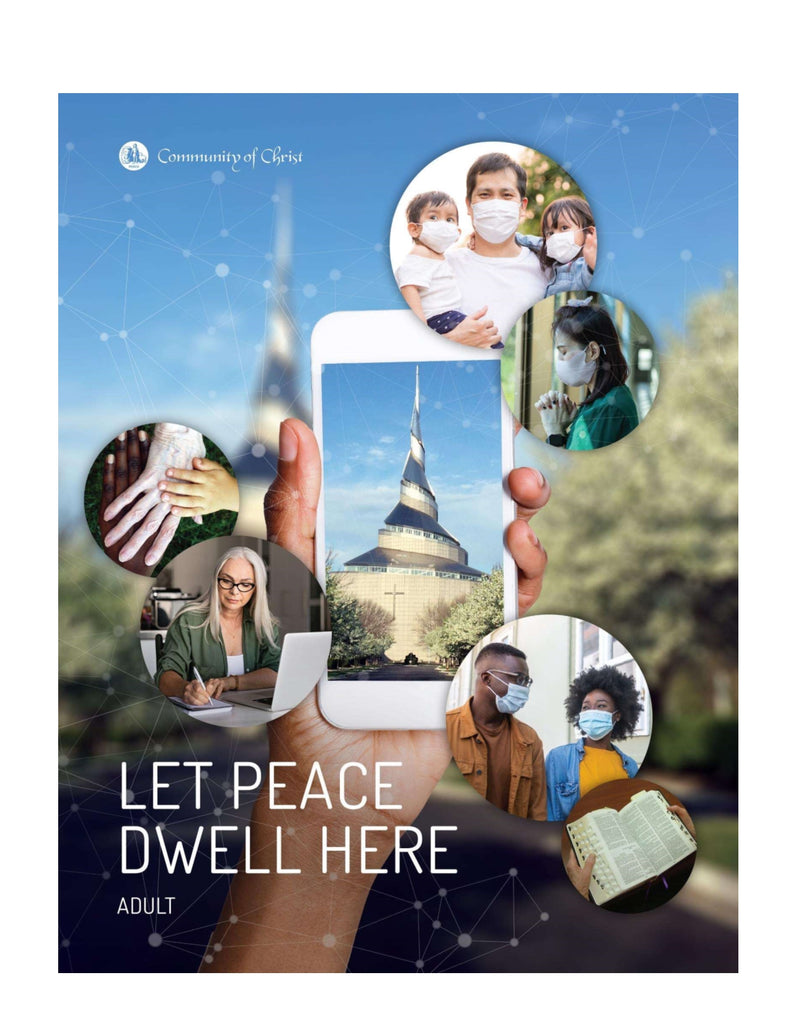 Herald Publishing House
Let Peace Dwell Here - Reunion Resource 2021
Community of Christ identity, mission, message, and beliefs uphold the foundational nature of God's peaceful reign on Earth, the peaceable kingdom, or Zion. We all share a vision for a better future. The challenge comes in deciding how to faithfully follow Jesus, the peaceful One, in creating God's vision of Shalom. In that regard, conversations about nonviolence are imperative as we consider this challenge.
This resource was produced as part of a series of resources developed in response to the first Resolved in WCR 1319. To all who study this resource, may we open our hearts and minds to understand and embody Jesus, the peaceful One. And may the Holy Spirit bless and guide our courageous exploration and respectful conversations about the role of nonviolence in our response in pursuing God's vision of Shalom.
Purchase one or two copies of this resource as a quick-print, three-hole-punched product. First-class shipping is approximately .50 cents/per copy. If larger quantities are needed, contact sales@HeraldHouse.org. Quantities of 3+ can be produced, and the best shipping price can be calculated for this order.
---
More from this collection