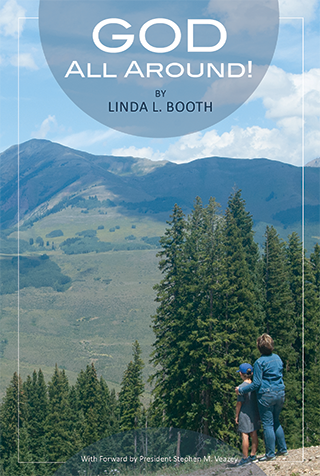 God All Around! (eBook)
eBooks are not available on this website. Please order at Amazon.
By Linda L. Booth
If we pay attention, God is all around us: in nature and the city, in joy and sorrow, in the ordinary and sublime, in the quiet and roar of life. Author Linda L. Booth, longtime Community of Christ minister, collects stories of God's interactions with ordinary folks, showing that God continues to reach out to people today. Each story is a modern-day scripture, carrying the power to engage, inspire, form, and send forth a faith movement of disciples who see God all around us!