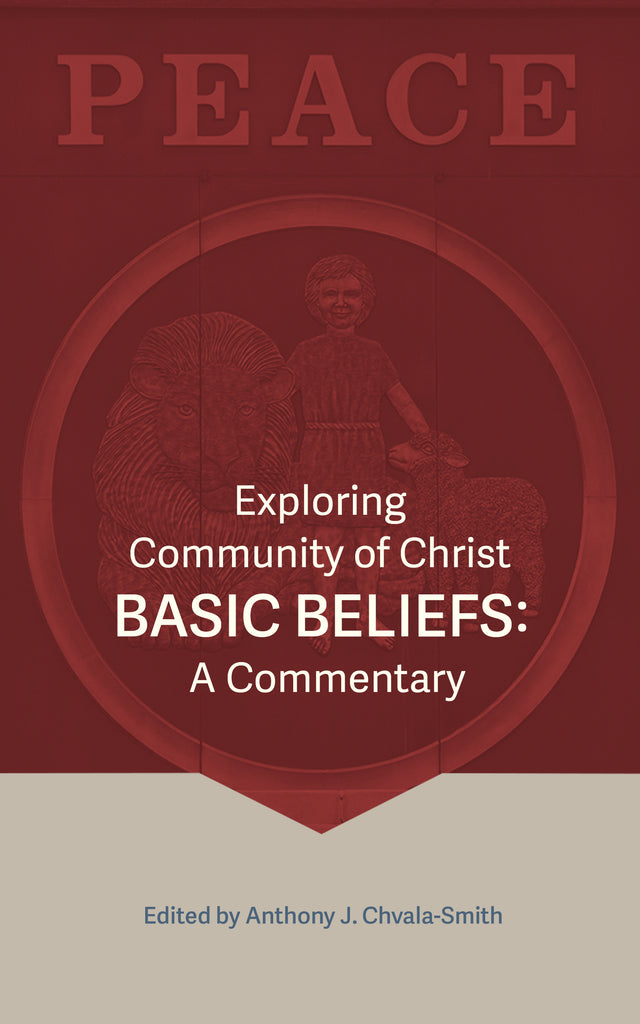 Exploring Community of Christ Basic Beliefs: A Commentary (eBook)
eBooks are not available on this website. Please order at Amazon.
 Edited by Anthony J. Chvala-Smith
Community of Christ has no formal creed that all members and ordained priesthood must accept so no statement on beliefs will ever represent every member of the community. However, the writers and editors of this Commentary have succeeded in finding the  "center-ground" of the Basic Beliefs of Community of Christ—a place where each member can connect and express their own unique theological perspective.